The BRIGHT Testing Brand | A true experience
BRIGHT Testing! Yes, that's us: a young technology company with technically motivated employees. Our brand promise: We want to ensure a meaningful connection between a technical product and its test requirements in an individual work environment.
But a brand doesn't just consist of a mission, a logo, a website or a business card. We like to say that a brand should be an experience!
To establish a brand, we first need to know what sets us apart from the competition. Not only in the product, but also in areas such as customer service, quality, safety, guarantee, values ​​and corporate management and culture. After all, both ecological and social sustainability are a decisive factor in the buying process.
With appealing, stringent and efficient communication, we strive to clearly differentiate ourselves from the competition and to expand our market leadership.
This year we not only presented our new website, we also redesigned our social media channels and carried out a complete re-branding. Take a look at our social media profiles: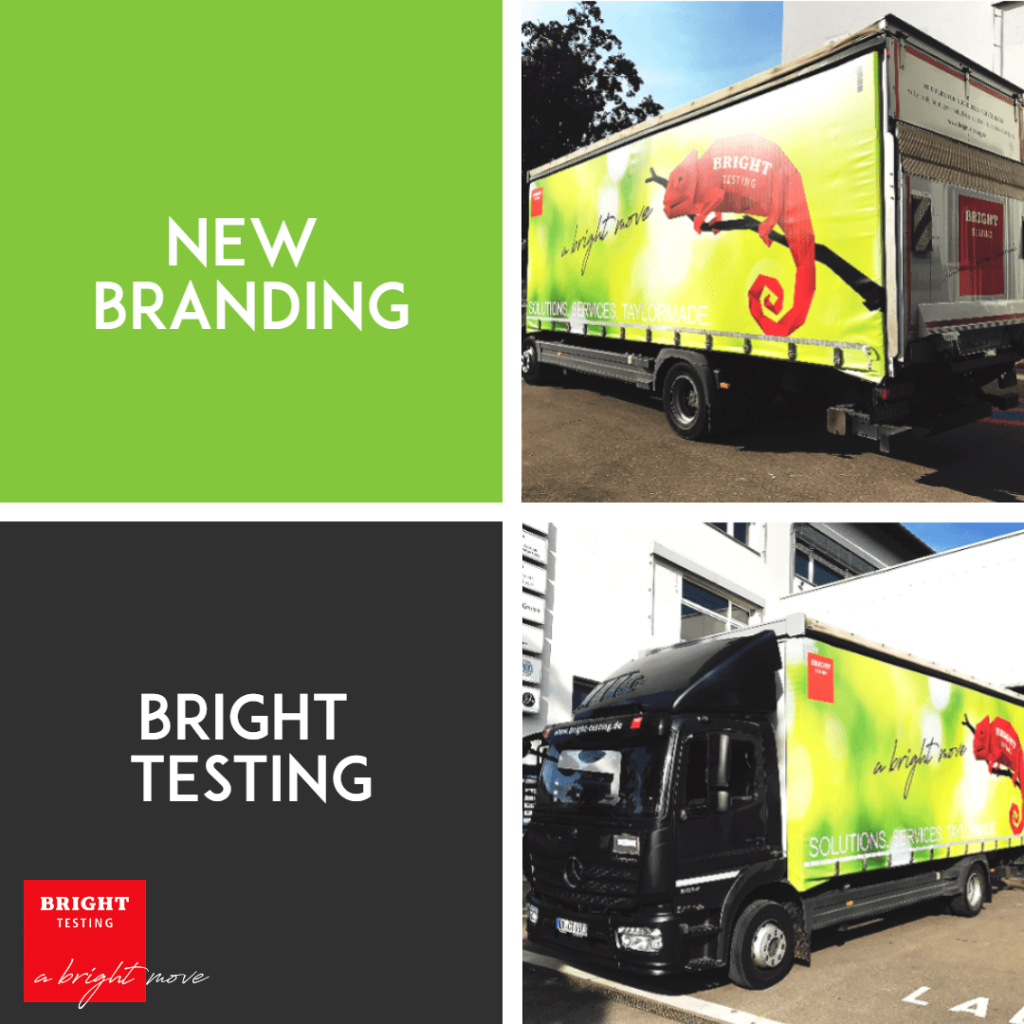 https://www.facebook.com/brighttestinggmbh
https://www.linkedin.com/company/13306385/admin/
https://www.instagram.com/brighttestinggmbh/
As part of our new branding, we have also embellished our own truck, our Vito and the e-Smart! We are very proud of the result! A real BRIGHT experience!
We are just a click away!